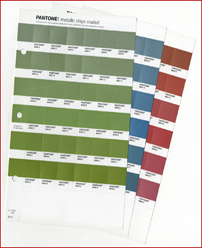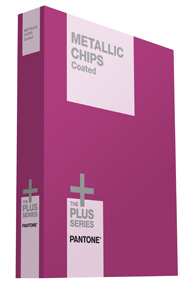 Replacement pages pour ce produit
Mettez à jour votre set PANTONE® Metallic Coated avec l'option d'achat : New replacement chip pages (nouvelles pages de remplacement des pastilles couleur) dès que vous constater qu'une couleur vous manque.
Le PANTONE® Metallic Coated offre le même type de pages de remplacement avec six pastilles prédécoupées.
PANTONE® Replacement Page Plus Metallic Chips Coated: € 10,00 (Netto) / € 11,90 (incl. TVA)
Please use the Page-No. for the item code and add "MCC", for example: 28 = 28MCC
Replacement pages Metallic Chips coated (old version with ending MC, for example 1MC) are only available as long as stock lasts!